Food & Drink Manufacturers News Roundup, October 1st
October 1, 2017
The UK's food and drink industry is, doubtlessly, one of the most impressive in the world. It's a sector which has fuelled economic growth for centuries and sent the flavours of the UK around the globe for anyone to enjoy.
Today, it's an industry that employs over 400,000 people and is worth around £100bn to the UK economy. Eye watering numbers, of course, but no real surprise when you consider how successful British brands are both domestically and internationally.
For those reasons and more, the UKs food and drink manufacturers generate countless stories every day. That's why we've decided to put together this guide to the latest in food and drink manufacturer news.
Sweetdreams' Invest £500k in New Factory
Major confectionary manufacturer Sweetdreams have invested half a million pounds into a new factory, with plans to create jobs in a variety of positions within the business.
The new 1,393.5m2 factory in Cramlington, Northumberland is 50% larger than the company's current factory and will allow Sweetdreams to double their output, producing an initial 25t of product, with capacity for more in the future.
Sweetdreams have said that the move has been made possible by a 32% boost to growth, achieved by greater penetration in the discount sector, new product development, exports and expanding orders from current customers.
Sweetdreams have doubled in size over the last two years and has invested heavily in infrastructure and automation in order to raise the output and quality level.
AgriProtein Win BBC Innovation Award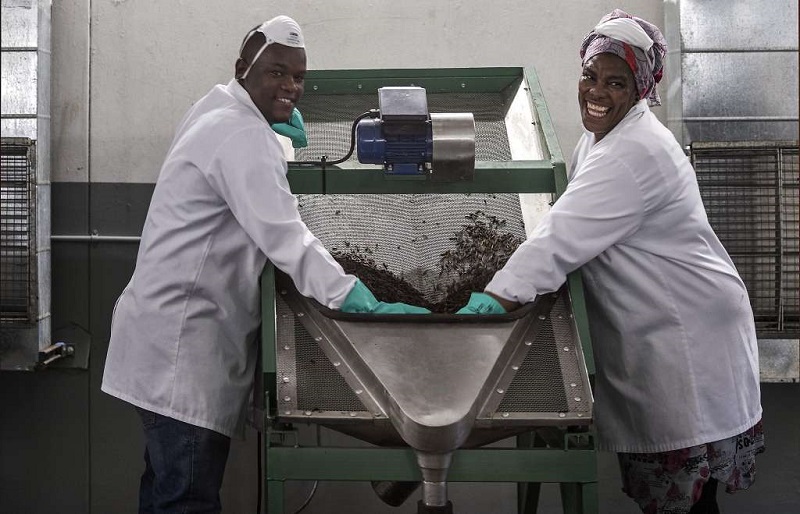 Insect protein firm AgriProtein has won the inaugural BBC Food Chain Global Champion award for its pioneering work to develop animal feeds from food waste, it can be revealed.
The South African firm landed the award for its animal feed made from fly larvae reared on food waste.
The product, MagMeal, is a protein substitute for fishmeal, which is widely used in aquaculture, agriculture and pet food. It's designed to help relieve the pressure on vulnerable global fish stocks, and the company claim is can now be produced on an industrial scale.
"Insect protein is an idea whose time has come and we are now producing it at an industrial scale. This award is a vote of confidence in the waste-to-nutrient industry," said Jason Drew, AgriProtein co-founder and CEO.
"Raising flies on food waste is just brilliant, because nothing need go to waste anymore. This so-called waste is feeding the animals that will feed the world," said Pierre Thiam, a New York-based chef, restaurateur and author who was on the panel of judges.
The company has plans to build 20 fly farms in the US and Canada as art of its global target to hit 100 fly farms by 2024 and 200 by 2027.
Tesco Strikes Pioneering Food Waste Deal
The UK's biggest supermarket, Tesco, have announced that they've partnered with 24 of their largest food suppliers to drive a scheme to cut food waste dramatically.
The 24 suppliers, which represent £17bn worth of Tesco sales, have agreed to publish food waste data on their own operations within 12 months and to innovate to ensure less food is thrown away by consumers.
Speaking at a meeting of Champions 12.3 in New York last week, Tesco chief executive Dave Lewis said: "Great progress has been made, but the reality is that we need many more companies, countries or cities committing to halve food waste by 2030, measuring and publishing their data and acting on that insight to tackle food waste.
"I am delighted that many of our major suppliers have taken this important step so we can work in partnership to reduce food waste."
At Dehum, we're proud suppliers of dehumidification solutions for some of the biggest names in food and drink, helping to deliver perfect products and safeguard health day after day.