Trading for Over 25 Years
Extensive Experience Working with Clients Across the World
Improving Processes Beyond Recognition
Providing the Right Application Across All Industries
How our products can help
DEHUM applications have been utilised for over 25 years. We are proud to be able to offer a wealth of experience in all issues relating to the impact of air-borne moisture on production processes and materials, engineering dry air solutions to solve many manufacturing process issues.
The damage that air-borne moisture can cause is often irreversible and frequently undetected as the root cause, despite having the ability to bring multi-million-pound production processes to an unwelcome halt.
We have extensive experience working with clients across the world with applications being used in the automotive, aviation, electronics, food & drink, healthcare/pharmaceuticals, recreation & leisure and storage industries, to name a few. Over the years, we have discovered many moisture-related issues that have adversely affected the production process within these industries and have promptly provided the correct applications to improve the process beyond recognition.
Working with DEHUM, our customers have seen their productivity be more controlled, efficient, and reliable, reducing production downtime and costs.
DEHUM engineers complete dry air solutions in our facility, from initial consultation to design, complete supply, and installation as a proper engineering company. We listen to our customers' problems and desires, and our solutions start here and work back to ensure the perfect result, making our application unique and bespoke.
Click the links below to find how DEHUM has improved processes in specific industries, introducing applications that deliver immediate, measurable improvements to production efficiency.
Onfab UK
We had the pleasure to work with DEHUM for three weeks from 20th February in 2017. DEHUM has my strong recommendation for anyone who is looking for a high quality and precise job in air-conditioning.
Tamas
Hague Electrical Services Ltd
We have worked with DEHUM on a number of high-profile projects over the past 8 years.  They are committed, enthusiastic and have great attention to detail.
Ultimately, they consistently meet (and often exceed) the client's requirements.
Ian

Swizzels
DEHUM have played a significant role in the development of our processes and have become a trusted partner… As individuals, they demonstrate a pride in what they deliver and integrity in how they conduct business.
Paul

Airbus
Airbus approached DEHUM to design and install a bespoke system. With 21 years of experience, DEHUM were able to offer Airbus a solution to this challenging problem.
Rob

Seward Refrigeration Ltd
We have always found Sorption Wheel Services dehumidifiers to be a reliable product and have used them on several projects over many years. This has been a mutually beneficial alliance upheld by dependable support staff.
Graham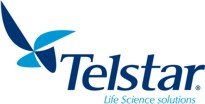 Telstar Applied Containment
ATUK has worked with dehum for many years and have always found their service and products to be of exceptional standard… dehum has always used their expertise to provide a solution…
Jamie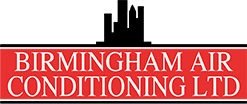 Birmingham Air Conditioning Ltd
Having worked with Simon, Mark, David and other members of the dehum team, I can say that I have seldom met a more enthusiastic, dedicated and motivated team of individuals…
Steve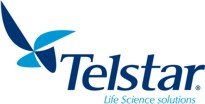 Telstar Applied Containment
Our collaboration with DEHUM is going well and the latest products are of excellent quality, the knowledge of the design team is second to none and the technical support top notch.
Richard
Bristol Museum, Galleries and Archives
DEHUM have provided and serviced equipment to maintain safe relative humidity levels in our museum stores and archives for more than twenty years.
David, Preventative Conservator