Call Dehum on 01926 882624 to book your engineer visit
At least 10% lower cost than our competitors
We service & maintain all brands of desiccant dehumidifiers
Flexible Service Plans
Commercial Dehumidifier, Installation, Service & Maintenance
DEHUM offers flexible maintenance service agreements & extended warranty options. Our professional service engineers are available countrywide to perform planned or preventive maintenance of your humidity control equipment. Regular maintenance ensures optimal performance & greater efficiency over an extended lifetime.
Service Key Benefits
Fixed price service agreements over 1 to 5 years
Bespoke service contract to meet unique site requirements
Individual component checks
Contracts from labour only to complete comprehensive packages.
Equipment optimisation
Reducing energy consumption reports
Priority breakdown response
These services can prevent component failures and allow budgeting for any replacement parts that may be required. Our service reports will indicate and track overall system performance, which is vital if you rely on the equipment for production needs.
Call 01926 882624 to request a quote or arrange an engineer's visit.
Why Choose Us For Maintenance?
At least 10% lower cost than competitors
All brands of desiccant dehumidifiers, serviced
DEHUM has been maintaining dehumidification equipment since 1996. Working with Blue Chip Companies such as Maclaren, Airbus, GSK, MARS Chocolate and Coca-Cola. Our engineers are trained to the highest standards in Gas-Safe, 17th Edition Electrical, F-Gas, Psychrometrics and Humidity Control Analysis.
We offer bespoke Service Agreements for 1,3, or 5-year terms and a more extended period will secure a reduced labour rate for the duration of the Agreement allowing for better budgeting. As a Service customer, your preventive maintenance and any interim enquiries will be prioritised, ensuring that you get our Engineers to you as quickly as possible.
Following any visit, we will prepare a detailed report on the condition and performance of your equipment and identify any areas of improvement with recommendations to ensure the optimisation of your processes. Your production, your process and your environment are important to us.
What maintenance support is available?
UK Coverage
Fully Qualified Engineers
Latest testing equipment
Engineered Solutions
Equipment performance checks
Filter supply and changes
Parts supply and replacement
Critical spares on and off-site
Breakdown response
Call 01926 882624 to request a quote or arrange an engineer's visit.
Onfab UK
We had the pleasure to work with DEHUM for three weeks from 20th February in 2017. DEHUM has my strong recommendation for anyone who is looking for a high quality and precise job in air-conditioning.
Tamas
Hague Electrical Services Ltd
We have worked with DEHUM on a number of high-profile projects over the past 8 years.  They are committed, enthusiastic and have great attention to detail.
Ultimately, they consistently meet (and often exceed) the client's requirements.
Ian

Swizzels
DEHUM have played a significant role in the development of our processes and have become a trusted partner… As individuals, they demonstrate a pride in what they deliver and integrity in how they conduct business.
Paul

Airbus
Airbus approached DEHUM to design and install a bespoke system. With 21 years of experience, DEHUM were able to offer Airbus a solution to this challenging problem.
Rob

Seward Refrigeration Ltd
We have always found Sorption Wheel Services dehumidifiers to be a reliable product and have used them on several projects over many years. This has been a mutually beneficial alliance upheld by dependable support staff.
Graham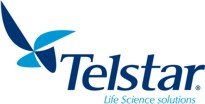 Telstar Applied Containment
ATUK has worked with dehum for many years and have always found their service and products to be of exceptional standard… dehum has always used their expertise to provide a solution…
Jamie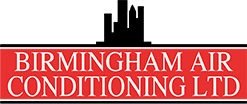 Birmingham Air Conditioning Ltd
Having worked with Simon, Mark, David and other members of the dehum team, I can say that I have seldom met a more enthusiastic, dedicated and motivated team of individuals…
Steve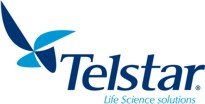 Telstar Applied Containment
Our collaboration with DEHUM is going well and the latest products are of excellent quality, the knowledge of the design team is second to none and the technical support top notch.
Richard
Bristol Museum, Galleries and Archives
DEHUM have provided and serviced equipment to maintain safe relative humidity levels in our museum stores and archives for more than twenty years.
David, Preventative Conservator