Developing Strong Business Relationships
Understanding Customer Needs and Requirements
Providing an Unrivalled Level of Service
Passionate About Solving Your Dehumification Issues
What we will do for you…
The service ethos at DEHUM is simple; to provide our clients with an unrivalled level of attention to detail from the initial inquiry to the design, installation and post-maintenance contract.
Our success is developing a solid business relationship with all our clients, built on trust and a thorough understanding of their needs and requirements. By investing time right at the beginning to cultivate this relationship, we can recommend the correct type of application first time. We continue to offer a customer focussed service, at all touchpoints.
Our team of experts, including designers and engineers, are passionate about solving your dehumidification issues. They understand that every business has its own set of unique challenges that need to be considered. They'll take the time to get to know you and your business and precisely what your needs are before talking you through the potential options.
Onfab UK
We had the pleasure to work with DEHUM for three weeks from 20th February in 2017. DEHUM has my strong recommendation for anyone who is looking for a high quality and precise job in air-conditioning.
Tamas
Hague Electrical Services Ltd
We have worked with DEHUM on a number of high-profile projects over the past 8 years.  They are committed, enthusiastic and have great attention to detail.
Ultimately, they consistently meet (and often exceed) the client's requirements.
Ian

Swizzels
DEHUM have played a significant role in the development of our processes and have become a trusted partner… As individuals, they demonstrate a pride in what they deliver and integrity in how they conduct business.
Paul

Airbus
Airbus approached DEHUM to design and install a bespoke system. With 21 years of experience, DEHUM were able to offer Airbus a solution to this challenging problem.
Rob

Seward Refrigeration Ltd
We have always found Sorption Wheel Services dehumidifiers to be a reliable product and have used them on several projects over many years. This has been a mutually beneficial alliance upheld by dependable support staff.
Graham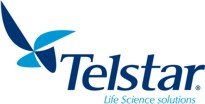 Telstar Applied Containment
ATUK has worked with dehum for many years and have always found their service and products to be of exceptional standard… dehum has always used their expertise to provide a solution…
Jamie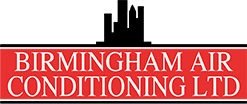 Birmingham Air Conditioning Ltd
Having worked with Simon, Mark, David and other members of the dehum team, I can say that I have seldom met a more enthusiastic, dedicated and motivated team of individuals…
Steve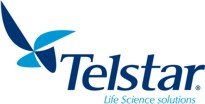 Telstar Applied Containment
Our collaboration with DEHUM is going well and the latest products are of excellent quality, the knowledge of the design team is second to none and the technical support top notch.
Richard
Bristol Museum, Galleries and Archives
DEHUM have provided and serviced equipment to maintain safe relative humidity levels in our museum stores and archives for more than twenty years.
David, Preventative Conservator