Aviation Humidity Control
Humidity control and moisture removal within the aviation industry are crucial in order to protect the whole as well as the parts.
The applications in the aviation industry are extremely diverse and include both dew point control as well as relative humidity. For example, a relative humidity (RH) of 40% is desired in order to eliminate corrosion, spoilage, and breakdowns during the production, storage and operation of the aircraft. For other applications, it might be necessary to ensure condensation doesn't form by controlling the dew point to prevent corrosion.
Some of the problems that we have come across in this industry include:
Avionics and the prevention of condensation
Transportation of parts in self-contained controlled environments
Long-term protection of museum pieces or in aircraft hangers
The production of canopies for fighter jets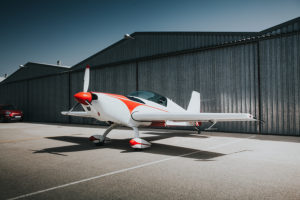 We developed a new transportation system, which allows controlled and conditioned environments on a moving vehicle measuring over 30m long. Both temperature and humidity are controlled to specific set points while overcoming the required power supply on a moving vehicle.
The system combines the latest controls function developed in-house. This includes data logging, Ethernet connections, wireless connection and even the use of an App to track the conditions throughout the transportation cycle, enabling complete traceability for the life of the components.
With dew point / RH control and non-contact temperature probes, condensation prevention is guaranteed.
In fact, our transport vehicle can even assess the surrounding rooms, to ensure it's safe to remove the parts, at its final destination. It's amazing to think that dehum dry air systems play such a central role in keeping the largest and fastest aircraft in the world flying high.
Whether you have specific requirements for your application or simply face an issue in your process we can support you. Click here to view our Airbus case study