Remove Moisture
Eliminate Rust
Protect Your Investment
Classic Car Humidity Control
Whether you are an investor in classic cars and bikes and have a full private collection, or you have spent the last five years lovingly restoring a lifelong dream, you'll want to protect your pride and joy. Classic car humidity control and the environment you keep your vehicle in will now determine its long-term life.
Call us today on 01926 882 624 to discuss a humidity-controlled environment for your classic car
Here are the simple facts about classic car and bike storage
Putting a vehicle within a protective bubble will only ever keep it clean and offers no protection unless the humidity is controlled.
Materials are affected by the moisture in the air around them. It is the moisture in the air creating rust, not the temperature.
Mould and damp smelling interiors are mainly caused by moisture in the air from poor storage conditions.
Leather interiors are affected by moisture, leading to cracking, weakness in the material and mould growth.
Rubber seals are affected by moisture leading to accelerated perishing.
Removing the moisture in the air uses less energy than alternative methods.
Removing moisture from the air is the only effective way to control humidity.
We have spent the last 25 years understanding humidity and how it affects our clients. We use this knowledge to develop ourselves as a business and pass this on to support everyone we work with. If the MOD sees the benefits of humidity control for the storage of tanks with 250 mm of armour plating, you can see why storing classic cars in the right environment is essential for you.
Did you know?
The average humidity in the UK is actually 80% RH making it one of the most humid countries on the planet. High humidity in the air creates corrosion, perishing, warping, weakness of material and mould growth. We know this from ASHRAE data which is the independent collection of weather throughout the world, but what does this mean for your car and bike?
World Humidity Levels
Steel Corrosion
Corrosion of Steel starts at 40% RH but climbs dramatically above 60% RH. By controlling the humidity in the air and around your car we can prevent corrosion both visible and hidden, we can even keep polished finishes shining, no dulling, no tarnishing, just polished surface.
Steel Corrosion Graph
So What Conditions Should Your Classic Car Be Held In?

Ideal Classic Car Humidity
The optimum environment for your vehicle is between 30% RH to 50% RH all year round, giving us a specific point to achieve for your classic vehicle.
How we create this is the design, selection and installation of our desiccant dehumidification unit and this all starts with you. From a single vehicle storage area to a complete collection, private or commercial, we will tailor our supply to meet your requirements.
We have controlled the environments in single, double, treble and purpose-built garages. Not only that but also underground car stores & above ground warehouses with each being uniquely designed to meet the customer's requirements.
Here is a testimonial from one of our clients, Mr Bernardo Hartog
"I have been a client of dehum for years now. Working with them at the start of the project showed me their attention to detail and the final installation fits the garage well. I am very satisfied, they really take care of my underground garage and are always available should I need them.
Thank you"
The installation of a double level driveway allowing the storage of a car underground has its own challenges however when your car is worth £1.5 million the right conditions are critical to giving peace of mind knowing your car is safe underground and in a better environment than anywhere else it could be.
Call us today on 01926 882 624 to discuss a humidity-controlled environment for your classic car
Onfab UK
We had the pleasure to work with DEHUM for three weeks from 20th February in 2017. DEHUM has my strong recommendation for anyone who is looking for a high quality and precise job in air-conditioning.
Tamas
Hague Electrical Services Ltd
We have worked with DEHUM on a number of high-profile projects over the past 8 years.  They are committed, enthusiastic and have great attention to detail.
Ultimately, they consistently meet (and often exceed) the client's requirements.
Ian

Swizzels
DEHUM have played a significant role in the development of our processes and have become a trusted partner… As individuals, they demonstrate a pride in what they deliver and integrity in how they conduct business.
Paul

Airbus
Airbus approached DEHUM to design and install a bespoke system. With 21 years of experience, DEHUM were able to offer Airbus a solution to this challenging problem.
Rob

Seward Refrigeration Ltd
We have always found Sorption Wheel Services dehumidifiers to be a reliable product and have used them on several projects over many years. This has been a mutually beneficial alliance upheld by dependable support staff.
Graham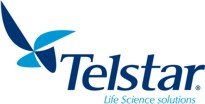 Telstar Applied Containment
ATUK has worked with dehum for many years and have always found their service and products to be of exceptional standard… dehum has always used their expertise to provide a solution…
Jamie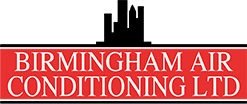 Birmingham Air Conditioning Ltd
Having worked with Simon, Mark, David and other members of the dehum team, I can say that I have seldom met a more enthusiastic, dedicated and motivated team of individuals…
Steve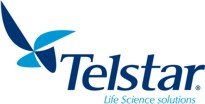 Telstar Applied Containment
Our collaboration with DEHUM is going well and the latest products are of excellent quality, the knowledge of the design team is second to none and the technical support top notch.
Richard
Bristol Museum, Galleries and Archives
DEHUM have provided and serviced equipment to maintain safe relative humidity levels in our museum stores and archives for more than twenty years.
David, Preventative Conservator