Prevent Condensation & Bacterial Growth
Reduce energy consumption via heat recovery modules
Prevent corrosion and other damage in structures
Ensure better safety, hygiene and standards compliance
Lower service and maintenance costs
Brewery Humidity Control
The skill of any brewery is balancing a delicate blend of craftsmanship and technology. Standards are high & hygiene is crucial. There is a multitude of delicate processes and temperature changes going on. Complete control of humidity is essential. Better control adds up to less risk and fewer issues.
Humidity challenges for any brewery
Carefully controlled temperatures and conditions are crucial for the many different parts of the brewing process, from ingredient mixing to the storage of end products.
The air outside the brewery is laden with invisible water vapour that is fluctuating in both quantity and specifications due to weather, season and time of day. When this enters the buildings in which brewing structures are housed, condensation can quickly form.
You see it on vessels, pipework, equipment and cold surfaces, often pooling as water on floors. A yeast kettle bubbling away at 5oC in rooms where the overall temperature is 20oC is normally a sure-fire recipe for condensation arising.
Any condensation makes it likely that undesirable bacterial growths and mould, flourish in walls and ceilings. This, as well as causing corrosion and damage to structures, fittings & equipment. This unhygienic situation gets worse with steam cleaning. This puts more uncontrolled moisture in the air, although things do look clean immediately afterwards.
Fans, ventilation and air conditioning are never an answer because they just replace one body of air with uncontrolled humidity with another – with just as little control.
Eliminating the humidity problem
There are a series of practical, cost-saving benefits of controlling the point at which the water vapour in the air inside different parts of your brewing facility condenses (the dew point).
DEHUM dehumidification systems enable your brewery staff to maintain control over air conditions through production & while the resulting product is being stored.
You can use this specialist technology to determine the dew point of the air so that condensation – and all its many resultant problems – simply cannot arise. When the relative humidity is brought below 65% at 20oC any condensation problems you have, are eradicated
And DEHUM adsorption dehumidifiers are unique in being available with an add-on heat recovery module, making them the only humidity management solutions able to comply with the most stringent energy requirements currently in force anywhere.
How A Brewery Can Benefit
Maintain better end-to-end control of air conditions in your brewery
Eliminate a wide range of practical problems stemming from condensation
Prevent corrosion and other damage in structures, fittings and equipment
Reduce energy consumption via unique, heat recovery modules
Ensure better safety, hygiene and standards compliance
Lower service and maintenance costs for buildings and equipment
How DEHUM Stand Out From Competitors
Compact, robust and reliable
Available with automated precision control systems
Designed to comply with good hygiene practice
Energy-efficient, with minimal operating costs
Onfab UK
We had the pleasure to work with DEHUM for three weeks from 20th February in 2017. DEHUM has my strong recommendation for anyone who is looking for a high quality and precise job in air-conditioning.
Tamas
Hague Electrical Services Ltd
We have worked with DEHUM on a number of high-profile projects over the past 8 years.  They are committed, enthusiastic and have great attention to detail.
Ultimately, they consistently meet (and often exceed) the client's requirements.
Ian

Swizzels
DEHUM have played a significant role in the development of our processes and have become a trusted partner… As individuals, they demonstrate a pride in what they deliver and integrity in how they conduct business.
Paul

Airbus
Airbus approached DEHUM to design and install a bespoke system. With 21 years of experience, DEHUM were able to offer Airbus a solution to this challenging problem.
Rob

Seward Refrigeration Ltd
We have always found Sorption Wheel Services dehumidifiers to be a reliable product and have used them on several projects over many years. This has been a mutually beneficial alliance upheld by dependable support staff.
Graham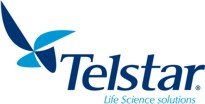 Telstar Applied Containment
ATUK has worked with dehum for many years and have always found their service and products to be of exceptional standard… dehum has always used their expertise to provide a solution…
Jamie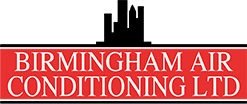 Birmingham Air Conditioning Ltd
Having worked with Simon, Mark, David and other members of the dehum team, I can say that I have seldom met a more enthusiastic, dedicated and motivated team of individuals…
Steve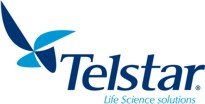 Telstar Applied Containment
Our collaboration with DEHUM is going well and the latest products are of excellent quality, the knowledge of the design team is second to none and the technical support top notch.
Richard
Bristol Museum, Galleries and Archives
DEHUM have provided and serviced equipment to maintain safe relative humidity levels in our museum stores and archives for more than twenty years.
David, Preventative Conservator