Onfab UK
We had the pleasure to work with DEHUM for three weeks from 20th February in 2017. They have been asked to install air-condition units in our offices and an air-cleaner unit in our sterile clean room workplace. Unfortunately, our offices and our workshop are in the same building which raised a challenge for the work, but their friendly and customer oriented service helped us keep our manufacturing schedule while they were installing the equipment on time as well. Upon finalizing their work, we have had an overview of the general operation and basic maintenance of the units. DEHUM has my strong recommendation for anyone who is looking for a high quality and precise job in air-conditioning.
Tamas
Hague Electrical Services Ltd
We have worked with DEHUM on a number of high-profile projects over the past 8 years.  They are committed, enthusiastic and have great attention to detail.  They thrive on the challenge of providing solutions and pride themselves on ensuring that they go above and beyond for the client.  Ultimately, they consistently meet (and often exceed) the client's requirements.
Ian

Swizzels
DEHUM have played a significant role in the development of our processes and have become a trusted partner. They have invested a significant amount of resource and expertise in providing and implementing innovative, bespoke solutions for our business. The inevitable challenges have been met head on delivering high quality, reliable systems. As individuals, they demonstrate a pride in what they deliver and integrity in how they conduct business.
Paul

Airbus
To protect against corrosion of metallic parts used to make wings at the Broughton Factory, Airbus approached DEHUM to design and install a bespoke system, to prevent condensation forming on wing components during transportation. DEHUM are able to offer a range of professional services and with 21 years of experience, were able to offer Airbus a solution to this challenging problem.
Rob

Seward Refrigeration Ltd
We have always found Sorption Wheel Services dehumidifiers to be a reliable product and have used them on several projects over many years. This has been supplemented by an ongoing relationship where we routinely use their service department to maintain these products as part of our overall refrigeration maintenance packages. This has been a mutually beneficial alliance upheld by dependable support staff.
Graham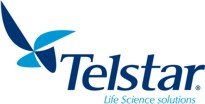 Telstar Applied Containment
ATUK has worked with DEHUM for many years and have always found their service and products to be of an exceptional standard. We have worked on numerous worldwide projects requiring a diverse range of products and each time, DEHUM has always used their expertise and knowledge to provide a solution which has satisfied both us and our valued clients.
Jamie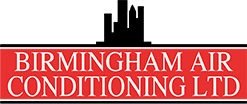 Birmingham Air Conditioning Ltd
Having worked with Simon, Mark, David and other members of the DEHUM team, I can say that I have seldom met a more enthusiastic, dedicated and motivated team of individuals, whose singularity of purpose in achieving the customers' goals in a professional and cost effective manner is admirable.
This ardour is tempered with a depth of knowledge of psychometrics that has enabled the team to provide solutions to some formidable problems and the range of equipment they manufacture, allows them to design from the smallest system to some of the largest projects in the world.
I would not hesitate to recommend Sorption Wheels Services to any prospective client, secure in the knowledge that they will design a solution, at a cost that will put a smile on your face.
Steve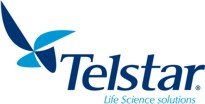 Telstar Applied Containment
Our collaboration with DEHUM is going well and the latest products are of excellent quality, the knowledge of the design team is second to none and the technical support top-notch.
Richard
Bristol Museum, Galleries and Archives
DEHUM have provided and serviced equipment to maintain safe relative humidity levels in our museum stores and archives for more than twenty years. Their solutions for us involve supplying reliable equipment that sends unwanted humidity externally as humid air rather than liquid.
We avoid the dangers that come from leaks and spills. The equipment is located out of the way of staff and only requires annual servicing and filter replacement. This minimises our staff time input while maximising our protection of the collections from higher levels of relative humidity.
DEHUM consultations are free and offer practical solutions with fast quotes. Further enquiries and servicing arrangements are dealt with by polite and considerate staff who know what they are doing.
David, Preventative Conservator