Supermarket Industry News Roundup, August
August 31, 2017
Every year, the supermarkets of the UK turn over well over £150bn, and support hundreds of thousands of jobs not just in store, but throughout the supply chain too. They're the backbone which keeps the vast majority of the population happy, productive and full.
We love the supermarkets of this nation, and we're proud to supply them with fantastic supermarket dehumidification solutions which keep them operating at peak efficiency. But aside from selling boat loads of fruit, veg, meat, electronics and, well just about anything else you can imagine, what's going on in the UK's supermarket industry?
Join us as we share some of the biggest stories from across the sector in August.
Asda have posted their first quarterly rise in sales for three years, as they said customers responded positively to price cuts and improvements to the in-store experience.
Sales (excluding petrol) rose 1.8% in the three months to the end of June, partly thanks to the boost in sales that Easter typically sees. Asda pointed towards their cut prices on everyday essentials, but a return to grocery price inflation spurred by the fall in the value of sterling is also likely to have helped the chain recover.
In general, the major supermarkets have been struggling to pen back the growth of discounters like Aldi and Lidl, which has forced them to focus on lowering costs of essentials.
Asda's president and chief executive, Sean Clarke, said: "Our continued focus on delivering great value and service meant 275,000 new customers chose to shop at Asda in the second quarter, particularly during Easter.
"We will continue to work collaboratively with our suppliers to create the best products, make investments where they matter most to our customers, and ensure that we are fit for purpose in what remains a competitive market."
Tesco might well be the supermarket selling the most 5p bags, but they've announced their decision to stop selling them all together.
The UK's largest retailer will stop selling the "single use" bags from the end of August, instead offering customers "bags for life" which cost 10p a piece. The move has been designed to reduce the number of bags bought and follows a 10-week trial in Aberdeen, Dundee and Norwich, which led to a 25% drop in bag sales.
The more expensive bags are significantly higher quality and will be replaced like-for-like should they get damaged or break.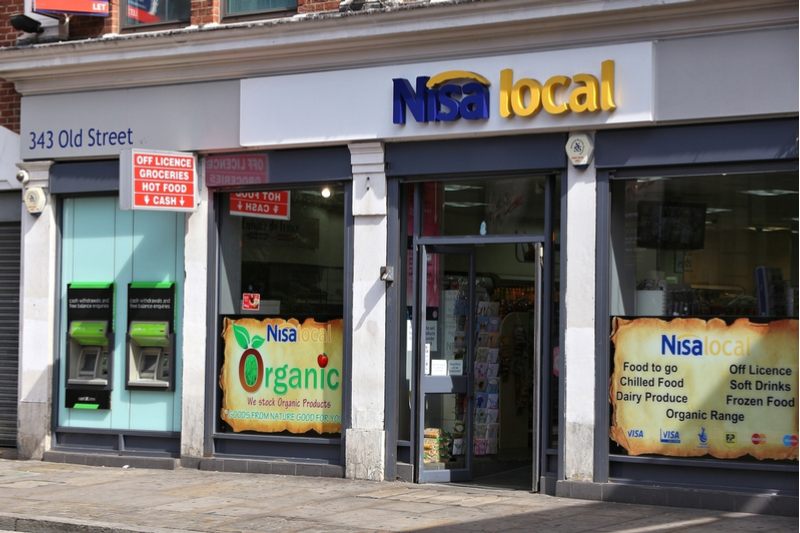 Sainsbury's talks over a £130m takeover of the grocery group Nisa have been paused, following fears of intervention from the competition authorities. The exclusive talks ended earlier in the month when the Competition and Markets Authority expressed serious concerns about a similar, albeit much larger, deal between Tesco and Booker.
The CMA referred the Tesco deal for an in-depth competition analysis in July, and Sainsbury's are said to hold a continued interest in Nisa – which buys and sells groceries for thousands of independent stores – and has not been put off by the figures found in due diligence thus far. They are, however, planning to wait before making their next move.