Pharmaceutical Industry News Roundup, May 2019
May 13, 2019
With annual revenues over $1.1 trillion (£841bn) and tens of millions of people engaged in the process of designing, developing, trialling, packaging and delivering pharmaceutical products around the world, there can be little doubting the importance of the pharmaceutical industry.
It's at the heart of the modern medical industry and works to help billions of people live longer, happier and healthier lives.
Here in the UK, we have a proud history of playing host and home to some of the largest pharmaceutical companies in the world like Pfizer, GSK and AstraZeneca. It's an industry that we're proud to support, having installed humidity control for pharmaceuticals across the UK and Europe.
But as with any industry, keeping up to date with the latest stories from across it can prove to be a significant challenge. It's why we've taken the opportunity to round-up the latest news, as of May 2019. Let's get started:
Nationalisation Mooted to Tackle Antibiotics Crisis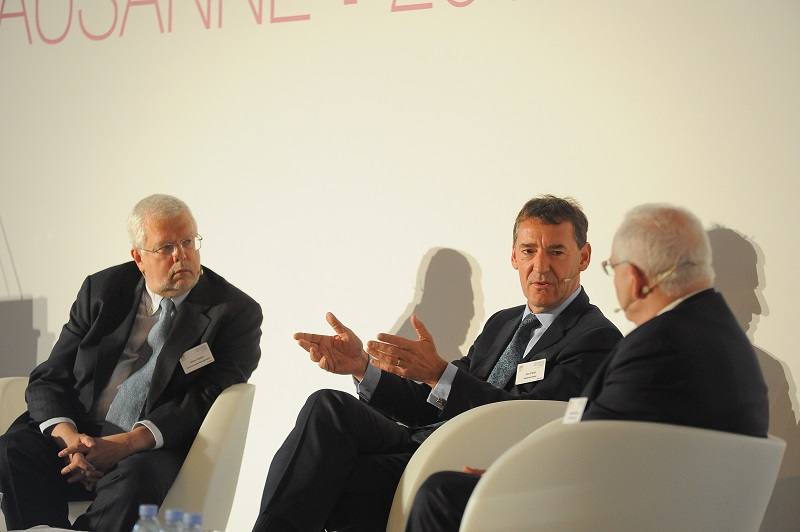 With a looming antibiotics crisis threatening the lives of millions of British citizens, let alone the countless souls around the world, Lord Jim O'Neill (pictured above, centre) has suggested that state-run "utility" drug companies could be the answer.
With little money in the antibiotics space, pharmaceutical firms are currently discouraged from developing new antibiotics which are functional against superbugs. A state-run or nationalised drug company could be founded or purchased and made to focus entirely on pressing issues like that of antibiotics.
Other possibilities mooted were "prizes" for new antibiotic developers and a taxed approach which would punish those who don't develop new antibiotics.
On the subject of a nationalised drug company, former Goldman Sachs chief economist O'Neill said: "It's what happened in finance in the end. If you're not going to do it yourself, we're going to turn certain parts of your business into being a utility."
AstraZeneca Partner with AI Firm to Speed Drug Discovery
Pharma giants AstraZeneca have announced a partnership with London AU start-up BenevolentAI, aimed at using artificial intelligence to more quickly develop treatments for kidney disease and idiopathic pulmonary fibrosis.
AI drug discovery is the next great frontier in drug development and Global insights estimate the market for it will exceed $10 billion by 2024, despite the fact that no drugs have yet made it to market which were assisted in their development by AI.
"By combining AstraZeneca's disease area expertise and large, diverse datasets with BenevolentAI's leading AI and machine learning capabilities, we can unlock the potential of this wealth of data to improve our understanding of complex disease biology and identify new targets that could treat debilitating diseases," Mene Pangalos, president of R&D BioPharmaceuticals at AstraZeneca said.
GlaxoSmithKline has published its first quarter results for 2019, highlighting what its chief executive has called a "strong start".
The pharmaceutical company has posted sales of £7.7bn and 10% rise in operating profit to £1.4bn.
"We have made a strong start to 2019, which is an important year of execution for GSK, with growth in sales, operating margins and earnings per share in Q1, in line with our expectations," Emma Walmsley, chief executive said.
"Strengthening our pipeline remains our number one priority and we reported positive data for several potential new medicines in HIV and oncology during the quarter," she said.