Pharmaceutical Industry News Roundup, July 5th.
July 5, 2018
Worth over 1.1 trillion dollars annually and employing millions of people throughout the design, development, testing, deployment and delivery phases, the global pharmaceutical industry is a vast, complicated and innovative beast, one which improves lives every single day.
Existing at the very forefront of advanced scientific techniques, the pharmaceutical industry engages in ground-breaking work on a constant basis. Here in the UK, we boast one of the biggest and most successful pharmaceutical industries in the world, hosting companies as diverse as Pfizer, GSK and AstraZeneca – many of whom we support with our pharma industry dehumidification solutions.
With countless companies operating across the UK and the world though, keeping up to date with the latest news out of the industry can be a struggle. That's why we regularly round up the biggest stories of the day. Here's the latest news, as of July 5th.
Roche Intend to File Tecentriq for Breast Cancer
Roche has unveiled data that shows a combination of Tecentriq and Abraxane could significantly slash the risk of breast cancer worsening or causing death.
The drug giant's Impassion130 study is the first Phase III immunotherapy study to show a statistically significant improvement in progression-free survival (FS) in the intention-to-treat and PD-L1 positive first-line metastatic triple negative breast cancer populations.
The study also found an "encouraging" overall survival benefit for the PD-L1 positive popularity whilst safety appeared to be within the known safety profiles of the individual medicines, indicating that little to no conflict exists between the medicines.
Roche is said to be "highly encouraged" by the results and plan to submit to health authorities globally, with the aim of bringing this combination to people with triple negative breast cancer as soon as possible. It would provide an alternative to current treatment options which are surgery and chemotherapy.
Drug Access Warning Post-Brexit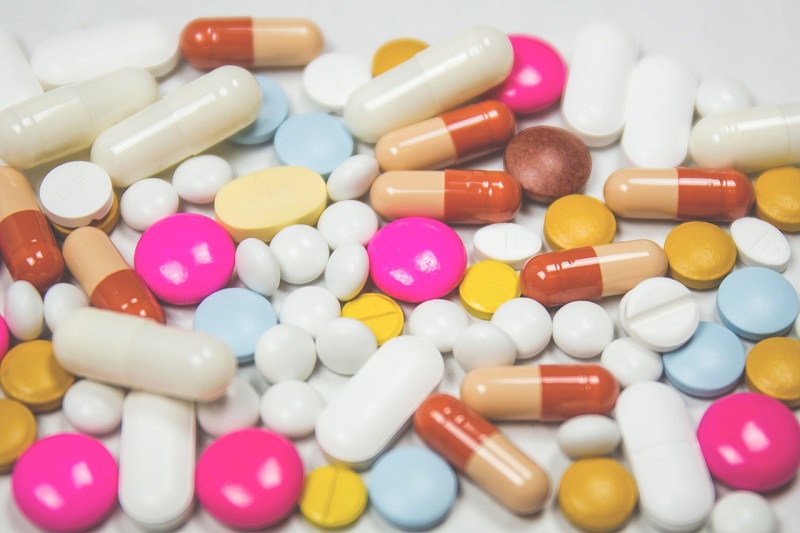 In an interview with the Andrew Marr Show on Sunday, chief executive of NHS England, Simon Stevens, responded to a question asking whether the NHS had begun planning for a 'no deal Brexit' by warning that the NHS had begun securing drugs and supplies in the event.
He said: "There's been significant planning going on around the scenarios … Nobody is in any doubt whatsoever that … in terms of ensuring continued supplies for all the thing that we need in this country, at the top of the list has got to be those medical supplies.
"There's extensive work underway now between the Department of Health, other parts of government, the life sciences industry, the pharma companies, so nobody's pretending this is a desirable situation but if that's where we get to then it will not have been unforeseen."
MPs alongside the parliamentary health and social services committee have expressed concern over the NHS and Brexit, saying that the medical industry needs certainty about the regulatory environment following Brexit, even suggesting drug access could be limited in a worst-case scenario.
CAR-T Therapies Move Towards EU Approval
The first chimeric antigen T-cell therapies (CAR-T) are moving towards EU approval after Novartis' Kymriah and Gilead's Yescarta both won backing from the Committee for Medicinal Products for Human Use (CHMP).
The committee is recommending approval of Kymriah for treatment of B cell acute lymphoblastic leukaemia (ALL) and diffuse large B cell lymphoma (DLBCL), and Yescarta for DLBCL and primary mediastinal B cell lymphoma (PMBCL).
It's an important step as CAR-T therapy offers a new approach to treatment that is specially manufactured for the individual patient. The process includes T cells being drawn from the patients' blood before being reprogrammed to create T cells which are genetically encoded to hunt and attack patients cancer cells.
It's a potentially revolutionary and ground-breaking approach, however, it remains to be seen how affordable such treatments will be, and how practical this sort of treatment will end up.