Food & Drink Manufacturers News, April 2019
April 3, 2019
It's always said that whilst economies will ebb and flow and whilst tastes will always change, there remain some sectors which are truly weatherproof.
The food and drink industry is one such sector. With over 7.6 billion people on earth and more coming by the second, the need for food and drink manufacturers both large and small is greater than ever before.
But whilst there are more potential customers, there's also a greater variety in diet as the market shifts towards sustainable, healthy eating alternatives.
Here in the UK, our food and drink manufacturers generate over £100bn in income for the economy every single year. In turn, this supports over 400,000 jobs across England whilst spreading British values of quality and affordability across the globe.
It's why at Dehum we're so proud to support the industry with our leading food and drink dehumidification and drying solutions. Our models are used every day across a significant number of British and international brands like Kellogg's and Coca-Cola, helping to deliver high-quality, low-cost dehumidification solutions to some of the world's biggest manufacturers.
But what's the latest industry news, as of April 2019? Let's take a look.
McVities Plan Digestive Shakeup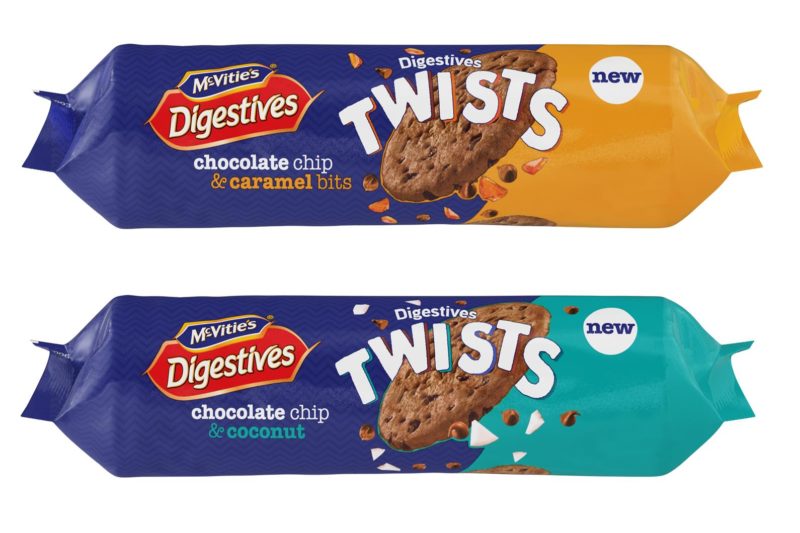 Digestives are a classic British biscuit, but McVities owner Pladis are planning on giving the range a shakeup to appeal to younger demographics.
Digestive Twists will launch in two flavours; Chocolate Chip & Caramel and Chocolate Chip & Coconut. Designed to offer the crunch and crumble of a traditional digestive whilst bringing exciting new flavour combinations to the party, early consumer reports have been overwhelmingly popular.
Whilst older heads may think of digestives in three ways (plain, chocolate or dark chocolate), McVities hope to expand that perception, potentially opening the door to even further 'Twists' on the formula.
Although the industry continues to trend towards new (healthier) eating experiences, there remains no true substitute for good, old fashioned home comforts, it seems.
McCain Foods (GB) has posted strong profit and sales growth in their latest annual results, reporting an operating profit which was 20% higher YoY, rising to £57.4m from £48m. Revenue grew by 9.7% YoY too.
CMA Cast Doubt on Asda Sainsbury's Merger
The Competitions and Markets Authority (CMA) have cast fresh doubt on the merger of Asda and Sainsbury's, with their investigation finding that the merger would likely lead to a significantly worse experience for shoppers both online and in store, thanks to reduced competition.
The merger would create the largest entity in the supermarket space, a fact which concerns the CMA. In response, Sainsbury's and Asda have offered to sell up to 150 supermarkets and 38 petrol stations. However, this is less than half of what the CMA has indicated would be required in order to gain permission for the merger.
Asda has recently become the second largest supermarket in the UK, overtaking suitor Sainsbury's. However, this isn't seen as a major factor in the deal. Asda's American owners, Walmart, have announced that they no longer wish to operate in the UK, indicating that Asda will soon be sold – whether that's to Sainsbury's or not.